Jones Real Estate College

Rick Lazio served four terms in the United States House of Representatives, where he chaired the Housing Subcommittee of the Financial Services Committee, was Deputy Majority Whip, and Assistant Majority Leader. Following his service in Congress, Mr. Lazio held positions with several financial services entities.
Mr. Lazio's practice focuses on issues of affordable housing and related housing finance. He leads the firm's Housing and Housing Finance Industry Team and serves clients in the real estate, banking and financial services, and government relations practices.
He serves as office head of the firm's New York Office.
Prior to joining Jones Walker, Mr. Lazio served as President and CEO of the Financial Services Forum and was a member of the Executive Committee of JPMorgan Chase. He also served as Managing Director with the Real Assets Group of JPMorgan Asset Management.
Noteworthy
Member, U.S. House of Representatives, 1993-2001
News
More
Presentations
"A View from the Hill - How Washington is Impacting our Industry", Keynote Speaker, Western Mortgagee Advisory Council San Francisco Conference, April 24-25, 2014
Keynote Speaker, "Novogradic Tax Credit Housing Finance Conference", Las Vegas, Nevada, December 5-6, 2013
Panelist, "Legislative Update - Valencia III-VI", National Leased Housing Association 2014 Mid Year Meeting, Indian Wells, California, January 29-31, 2014
Panelist, "Looking to the Future: What's in Store for Affordable Housing in 2014", Novogradic Tax Credit Developers Conference, Miami, Florida, January 9-10, 2014
Keynote Speaker, Housing Colorado NOW! Annual Conference, October 2013
Special Guest Speaker, Centerline Capital Group Affordable Housing Finance Summit, September 2013
More
You might also like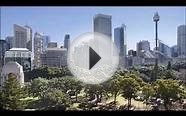 DARLINGHURST College St Apt 53/18 presented by Di Jones ...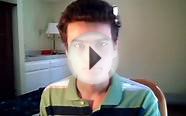 20%+ Decline in Real Estate by mid 2012? More Bubbles?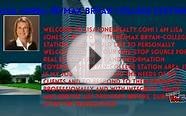 real estate
The International Student's Guide to American Colleges: The Ultimate Guide to Finding the Perfect School, Getting Financial Aid, and Acing the Admissions Process
Book (Palta Books)