CPA courses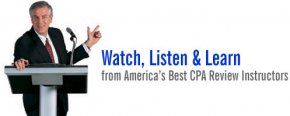 Instructor-Led Online Reviews
Originally designed for one of the Big 4 and currently in use by firms of all sizes, Bisk Online CPA Review courses are now available to you. Study for the complete exam or by individual sections.
Small CPA Review classes ensure personal attention
Live chats with America's top CPA Review experts
60+ hours of streaming video lectures
Color-coded statistical tracking helps you see your strengths and weaknesses
The Bisk Personal Trainer develops a study plan just for you
And much, much more!
More Info >
Live CPA Review Courses
Bisk Live CPA Review courses offer everything a candidate needs to pass the CPA Exam, including outstanding instructors and FREE comprehensive review materials. Click on More Info to see if a Bisk CPA Review Live is going to be held near your location.
Classes cover the most challenging, complex, "must-know" exam topics
Learn beneficial memory aids, problem-solving tips and more!
Experienced faculty add insight to the topics covered and encourage you on the path to exam success
More Info >
You might also like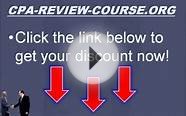 CPA review course discount promotion codes| Get discounts ...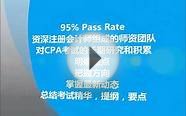 Ecare CPA course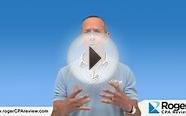 CPA Exam Tip: How to Choose the Right CPA Review Course ...
Accounting: In 60 Minutes! - The Ultimate Crash Course to Learning the Basics of Financial Accounting In No Time (Accounting, Financial Accounting, Investing)
eBooks
5 Disc Set 2010 Becker Professional Education: CPA Exam Review Course Disc, Auditing Lectures 1-5, Financial Lectures 1-9, Regulation Lectures 1-7 & Business Lectures 1-5


Single Detail Page Misc