Online School Accreditation
Accreditation is a distinction granted to any institution meeting or exceeding the stated criteria of educational quality. The purposes of accreditation include:
Assess and enhance the educational quality of an institution
Assure consistency in institutional operations
Promote institutional improvement
Provide for public accountability
We're proud of our accreditation because it sets us apart. It's an accreditation that shows the strength of our academic programs and instruction. Our accreditation means that our campus:
Is recognized as a qualified institution of higher learning with approved programs of study that meet recognized academic standards.
Employs a professional staff.
Has sufficient facilities and equipment.
Our campuses voluntarily undergo periodic accrediting evaluations by teams of qualified examiners including subject experts and specialists in occupational education and private school administration.
Accreditation
The Everest University campuses in Florida are accredited by the Accrediting Council for Independent Colleges and Schools to award diplomas, Associate's degrees, Bachelor's degrees, and Master's degrees.
The Accrediting Council for Independent Colleges and Schools is listed as a nationally recognized accrediting agency by the United States Department of Education and is recognized by the Council for Higher Education Accreditation. The Accrediting Council for Independent Colleges and Schools (ACICS) is located at 750 First Street, NE, Washington, D.C. 20002; (202) 336-6780.
The University is a non-sectarian, coeducational institution with authority to confer Associate's, Bachelor's, and Master's degrees and diplomas.
The University is licensed by means of accreditation by the Florida Commission for Independent Education. Further information may be obtained by contacting the Florida Commission for Independent Education, Department of Education, 325 West Gaines Street, Suite #1414 Tallahassee, FL ; telephone (888) 224-6684.
Undergraduate and graduate programs are approved by the by the Florida State Approving Agency for Veterans Training.
Online programs offered at Everest University:
Accounting (Associate)
Accounting (Bachelor's)
Applied Management (Associate)
Applied Management (Bachelor's)
Business (Associate)
Business (Bachelor's)
Business Administration (Master's)
Computer Information Science (Associate)
Computer Information Science (Bachelor's)
Criminal Justice
Criminal Justice (Master's)
Homeland Security (Bachelor's)
Paralegal (Associate)
Paralegal (Bachelor's)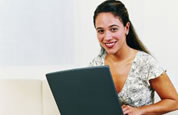 "I work. I have two children, and don't like being in a classroom with people who aren't serious about their education. I didn't have the time to sit in a classroom because I had adult responsibilities. And [Everest] makes it very convenient for those who haven't taken the GRE Exam. [Everest] also seems to have...
"An online student has a great advantage over the on-ground student in the ability to schedule work, study and family time. In an asynchronous online environment, a student works in class when it is most productive according to his or her schedule."...
You might also like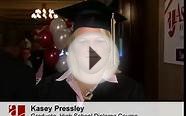 James Madison High School Online Graduate On Why She Chose ...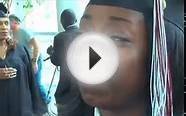 Earn An Accredited High School Diploma Online Through ...
MILANAO Summer New Net Light Breathable Couples Unisex Men Fasion Sneakers(7 D(M)US,blue)


Shoes




D(M)US stand for Men size, B(M)US stand for Women size
Extreme lightness lovers running shoes,the weight of the shoes only one third of the same kind of shoes
High quality
Breathable
For man who want to stand out anywhere,any time!