Child Care Supplies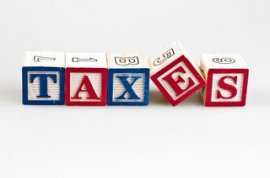 In the past two weeks I've seen these common mistakes made by family child care providers on their tax returns:
* Not deducting car loan interest
* Counting time spent shopping
* Not depreciating items owned before the business began
* Claiming 100% of household supplies
Common Mistakes
Car loan interest: Many providers who are self employed fail to deduct the business portion of their car loan interest, even when using the standard mileage rate to claim car expenses.
Time percent: You cannot count hours spent on business activities outside of your home (shopping, attending training workshops, meetings in other provider's homes, etc.). This is because your Time-Space % is used for house expenses and when you are away from your home, even when it's for a business purpose, you are not using your home.
Property depreciation: Every Minute Menu report and tax return I looked at failed to claim depreciation on household items owned by the provider before she started her business. This is a big deduction that you should not overlook. See my article "Conduct a Household Inventory To Save Money."
Household supplies: Many providers try to deduct 100% of their household supplies (toilet paper, paper towels, cleaning products, laundry detergent, etc.). Since these items are also used personally you must apply your Time-Space % before deducting them. If you buy these items separately for your business and personal use, keep receipts for all business and personal purchases.
Depreciation: A number of providers entered items that cost less than $500 into the depreciation section of Minute Menu Kids Pro. You do not have to depreciate items costing less than $500. See my article on this topic. Entering a $400 table or couch into Minute Menu Kids Pro can be confusing because you are likely to choose the expense category of "Furniture/Appliances." But, any items entered there will be treated as something to depreciate. Instead, enter items costing less than $500 under "Household Items."
Nobody ever said preparing a family child care tax return is easy. Try to avoid these common mistakes.
To get your free review of your tax return and/or Minute Menu yearly reports, join or renew The Child Care Business Partnership. The annual $15 fee is tax deductible and I'll refund it if I can't save you at least $15 in taxes! Members of the Partnership also get access to nineteen instructional videos on how to use Minute Menu Kids Pro software more effectively.
Tom Copeland - www.tomcopelandblog.com
Image credit: blogs.angloinfo.com
My 2014 Family Child Care Tax Workbook and Organizer offers line-by-line instructions on how to fill out all of your federal tax forms.
You might also like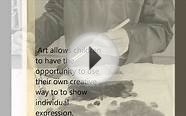 Art in your child care center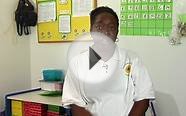 Running a Day Care Center : Home Day Care Supplies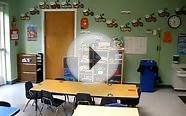 3 Year Old Child Care Classroom
Brooklyn Bamboo Baby Washcloth / Wipes 6 Pack Organic, SOFT, Larger 10"x10" Size Use With Your Favorite Baby Bathing Skin Care Products And Children's Bath Towels. SOFTEST, Most Absorbent, Durable & Sustainable Washcloths On The Planet! Gentle Enough For Sensitive & Eczema Skin Perfect For Baby Registry And Gift Basket Sets. Adults Love Them Too!
Baby Product (Brooklyn Bamboo)
SOFT, Premium, Organic Bamboo Baby Washcloths / Wipes 6 Pack Set. Better than cotton or terry cloth. SOFTEST, Most Absorbent And Most Durable Washcloth. Actually...
SOFTEST, Hypoallergenic, Natural Baby Washcloths. Perfect For Baby s Sensitive Skin - Facial, Hands & Body, Even If Baby Has Eczema. Non Scratchy Or Irritating...
Larger, Generous 10 x 10 Size Allows You To clean Baby s Skin Gently And Easily. UseThem & Love Them At Bath Time, Meal Time, And Keep Some In Your Diaper...
Perfect For Boys & Girls. Each 6 Pack Features 2 Each of # Natural Colors: Light Bamboo Green, Natural Off White And Natural Light Yellow. Made From Eco Friendly...
100% Satisfaction GUARANTEED! Brooklyn Bamboo Baby Washcloths Are A Great Gift For Baby Showers Or Any Occasion. Keep A Convenient Supply In YourTowel Drawer...
Clorox Disinfecting Wipes Value Pack, Scented, 225 Count (Packaging May Vary)


Health and Beauty (Clorox Disinfecting Wipes)




Value pack of three 75 count canisters of disinfecting wipes in 2 scents: Citrus and Fresh. Packaging May Vary
Kills 99.9% of viruses and bacteria, including Human Coronavirus and Influenza A2 Virus
Kills cold and flu viruses, E. Coli, Salmonella, Staph, and Strep
Clear-drying formula works on a variety of surfaces
Sealed inside to lock in moisture

Babyganics Mineral-Based Baby Sunscreen Lotion, SPF 50, 6oz Tube (Pack of 2)


Health and Beauty (Babyganics)




UVA + UVB protection & water resistant (80 minutes)
Non-allergenic formula that is naturally gentle on skin and tear free
Pediatrician & Dermatologist tested
Exclusive 100% natural NeoNourish Seed Oil Blend to help nurture and support baby s skin
No: PABA, phthalates, parabens, fragrances or nano-particles
Never tested on animals