Pre-K Classroom Supplies
A Fabulous First Year and Beyond: A Practical Guide for Pre-K and Kindergarten Teachers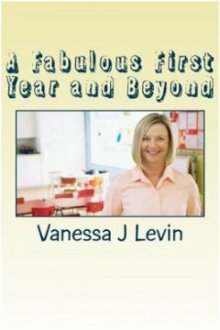 About the Book
will help you better understand the unique challenges faced by teachers of the youngest grades.
Your first year in pre-k or kindergarten can be tough, even if you have previously taught other grades. Don't get taken by surprise, prepare in advance so you never miss a beat.
Discover the secrets to a successful first year and beyond; learn how to prepare for the first day, establish routines and procedures, manage transitions and much, much more.
You shouldn't have to waste time reinventing the wheel, just keep it rolling using the ideas found in this book as your wheel.
Who Should Read This Book?
Are you a new Pre-K or Kindergarten teacher?
Were you recently re-assigned to teach Pre-K or Kindergarten and don't know what to expect or where to start?
Are you tired of all of the vague, general advice out there that doesn't really apply to the youngest grades?
Do you want practical advice from a real teacher that will help you prepare for a successful first year in your Pre-K or Kindergarten classroom?
What the Book is NOT
Generic, watered down advice to suit all grade levels
A set of lesson plans or curriculum (if you're looking for curriculum resources you can find some )
What You Will Learn
Tips for arranging your pre-k or kindergarten classroom
How to prepare for and host a successful "Meet the Teacher" event
Tips for receiving and organizing student supplies
Preparing cubbies and backpacks
How to create helpful name tags that won't fall apart
Tips for lesson and long term planning
Step-by-step directions for preparing for a substitute teacher
Bulletin board and decor tips
Creating a daily schedule
Tips for a successful center time
Tips for establishing routines and procedures
What to expect on the first day of school
How to introduce centers to students
Tips for smooth transitions
Strategies for classroom management
How to handle fire and emergency drills
Success on the playground
How to prepare for and conduct successful parent conferences
Strategies for successful home visits
Tips for communicating with parents
Advice for working with students who are second language learners
You might also like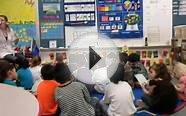 Pre-K Classroom (Pt. 2)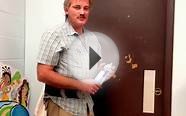 (TIPS FOR Pre-k) (classroom Ideas) (How to UPHOLSTERING A ...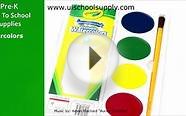 Pre-K Back to School Supplies Check List