School Supply Company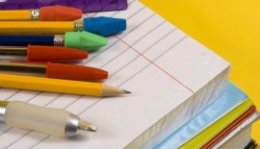 A trend that's popped up recently among back-to-school shoppers is the pre-packaged supply bundle. These bundles are offered by a number of companies - like School-Pak and SchoolKidz - and they're highly convenient. They give parents the option of purchasing a pre-packaged bundle of supplies that's determined by the classroom teacher and is waiting for the student on the first day of school. Some supply bundle companies also offer the option of shipping to the home.
Like anything convenient - a $3 Vitamin Water I once bought at a gas station comes to mind - school supply bundles are heavily marked up.
For our example, we'll use the 8th grade supply kit for Caruso Middle School in Deerfield, IL. The kit sells on School-Pak for $77.71. The kit consists of traditional school supplies you'd likely find at any middle school: pens, notebooks, pencils, etc.
Alternative Bundling Options
Nearly half of the kit can be found for $28.88 with Walmart's Backpack and School Supplies Bundle. The bundle comes with pencils, pens, a binder, a notebook, lined paper, index cards, and pocket folders. Better yet, there are different options available for each item (i.e. there are four styles of binders to select from). It also comes with a backpack, which isn't a required supply on the list, but it's likely something many students will need.
Buying in Bulk? Look Online
For the remaining supplies on the list, look to traditional office supply retailers' online stores. Office Depot currently has a handful of lucrative online promotions going, like this offer for $25 off an order of $125 and $35 off of $175. Office Depot is also offering free shipping on orders of over $50 until August 31st, a number that you'll likely surpass if you're buying post-its and highlighters for several kids.
One perceived advantage of bundling programs is they have the exact supplies approved by teachers. In reality, school supplies are fairly universal. Has anyone ever failed 8th grade for showing up on the first day of class with 4 highlighters instead of 6? No, and for this reason parents should seek the best deals even if they're not for the items precisely listed by the teacher.
Also, teachers looking to stock up on classroom supplies should look to online retailers like Academic Superstore and the Scholastic Store. They both offer highly competitive pricing on in-demand classroom items.
School-Related Tech is Trending Upward
Thirty-four percent of respondents to our poll indicated their school supply list included a tech item. Interestingly, 47% of respondents said they'll be buying back-to-school tech regardless of whether it's on their required list. Tablets and e-readers were among the most popular items mentioned, as 31% said they'll be buying one or the other.
You might also like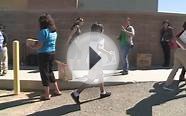 Insurance company gives out school supplies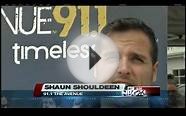 Radio Station, Local Company Donate School Supplies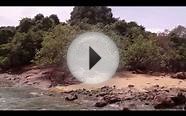 Herschel Supply Company (school project)
ALEX Toys Little Hands Pop Stick Art


Toy (ALEX Toys)




7 playful projects made with pop sticks
Create cute animal and flower puppets
Develops hand eye coordination and helps to improve fine motor skills
Includes 32 craft sticks, 85 stickers, 42 paper shapes, a glue stick and easy picture instructions
Recommended for children 3 years of age and older
Dixon Ticonderoga Wood-Cased Pencils, #2 HB, Yellow, Box of 12 (13882)


Office Product (Ticonderoga)




The World s Best Pencil with an exclusive #2 HB graphite core formula provides extra smooth performance
Box of 12 pencils
Crafted from reforested quality cedar wood
Classic yellow barrel, black core writing with latex-free erasers
Pkgd Fringed Party Blowouts (asstd colors) Party Accessory (1 count) (4/Pkg)


Kitchen (The Beistle Company)




This item is a great value!
4 per package
General Occasion party item
Party Favors - Noisemakers for festive occasions
High Quality

Teenage Mutant Ninja Turtles TMNT Back to School Supplies 11 Piece Stationery Gift Set


Office Product (Teenage Mutant Ninja Turtles TMNT Back to School Supplies 11 Piece Stationery Gift Set)




Includes 2 Folders
1 Pencil Sharpener
1 Pencil Case + 3 Pencils 1 Eraser + 1 Ruler
2 Note Pads

Fit & Fresh Cool Coolers Slim Lunch Ice Packs - Set of 4


Kitchen (Fit and Fresh)




Set of 4 Slim Lunch Ice packs great for all types of lunch bags and boxes
Each ice pack measures 4.75 x 4.75 x 0.25 , the perfect size for everyday use
Do not place on microwave or dishwasher
Non-toxic, BPA free ice packs