CEN Testing sites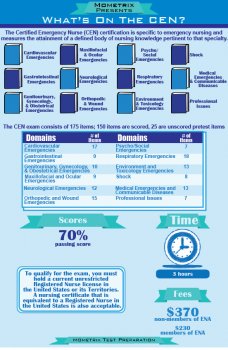 In order to be eligible to take the Certified Emergency Nurse Exam, one must have a current, unrestricted nursing license or nursing certificate that is equivalent to a Registered Nurse in the United States. It is also recommended, though not required, to have at least two years of experience as an emergency room nurse in the United States. To apply to take the CEN exam, an application must first be requested from the Board of Certification for Emergency Nursing (BCEN). This can be done by filling out an online form on their website. The application can then be filled out and mailed with the appropriate fees to BCEN. Currently, it is $220 for an Emergency Nurses Association (ENA) member to take the exam, and $360 for a non-member. Once the application has been received by BCEN and approved, a handbook and an authorization letter will be sent to all qualified applicants. These materials will be sent within two weeks from when BCEN received the application in the mail. Once these materials are received, an exam may be scheduled with Applied Measurement Professionals by calling the phone number provided in the handbook.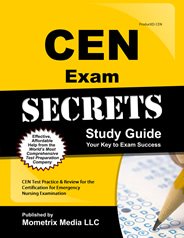 The exam must be scheduled during the 90 day testing window, and it must be scheduled at least four days in advance of the desired exam date. Exams are given at Applied Measurement Professionals sites in major metropolitan areas in the United States Monday through Friday, twelve months a year. Details on specific site locations can be found on the Applied Measurement Professionals website. It is recommended that one schedule their testing date and time as soon as possible after receiving the authorization letter in the mail. This can help in making sure that the desired test date and time are received.
The Certified Emergency Nurse exam is a computer-based examination. It consists of 175 multiple choice questions. 150 of these CEN test items are scored, and 25 items are pretest items. The pretest items are not scored. There is a maximum of three hours in which to complete the entire CEN examination. Thirteen subject areas are covered on the CEN examination, and they are as follows: Cardiovascular Emergencies (17 items), Gastrointestinal Emergencies (9 items), Obstetrical, Genitourinary, and Gynecological Emergencies (10 items), Maxillofacial and Ocular Emergencies...
You might also like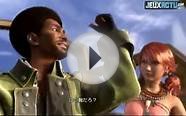 Test du jeu Final fantasy XIII (PS3) par le site jeuxActu.com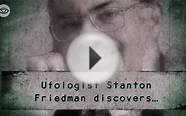 Area 51: A Secret Alien Testing Site?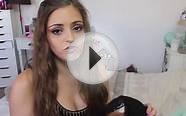 Test Site Chinois FashionMia.com Déception