Careers Online Education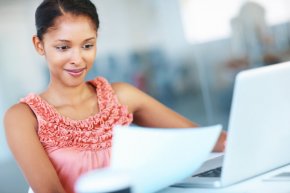 A recent survey found 26 percent of undergraduate respondents pursued online learning because they wanted a career change.
While both online and face-to-face learning can help students achieve their new career goals, online study often allows for greater flexibility, particularly when it comes to balancing a job with an education, says Melissa Venable, online instructor and course designer at Saint Leo University and University of South Florida.
In a 2014 survey conducted by Aslanian Market Research and Learning House, Inc., a company that helps colleges and universities develop and deliver online degree programs, 26 percent of undergraduate respondents and 19 percent of graduate respondents said they pursued online learning because they wanted a career in a new field.
"Before online learning, I think you had to make more of a sacrifice, " says Venable. "You would say, 'I'm going to switch and go to school on the weekends, ' or 'I'm going to have to save money so I can stop working and go to school.' It was a little more risky."
Now, she says, "you can continue to work and study around your scheduled hours online."
Before students begin their online journey, experts say it's important to examine the necessary steps involved in doing so.
1. Pick our field of study: Before starting an online degree, experts say prospective students should make sure to switch to the right field of study.
"I think a lot of careful research is the first thing, to make sure that the career you think you want to go into will be a good fit for your aptitudes and interests, and also that there's a market for it, " Venable says.
Some online learners, like Shelly Vidmar of Clearfield, Utah, use the skills they have already mastered to begin a new career path.
Realizing that she enjoyed working with teenagers, combined with the fact that she already had a math background, she decided to pursue a Master of Arts in Teaching Mathematics from Western Governors University, an online school.
"I needed a pretty flexible schedule and figured that online would be a good option for me, " says Vidmar, who finished early by testing out of a few math courses. "The program fit really well with what I've already done."
As useful resources for learning about different fields, Linda Spencer, assistant director of career advising at the Extension School at Harvard University, points to Vault guides, which provide information and advice on working in different industries, and LinkedIn, which lets users research the career paths of those already in the industry.
It's also important to speak with workers already employed in the field, experts say, and, if need be, take a career assessment test. Prospective students can test the waters of a certain field by trying internships, shadowing and volunteering before going for a credential, Spencer says.
2. Determine the online credential you need: To change careers, you will also need to determine what type of educational credential you might need to enter a new field.
You might also like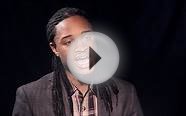 Jullien Gordon on Online Learning Limits For Career Education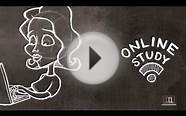 EDU IN Institute of Online Education & Career Development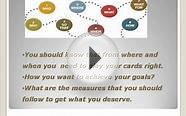 How Online Education affects Careers