KU College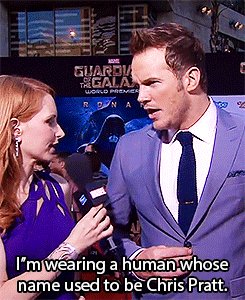 Still looking to complete some of the KU Core requirements? We've got you covered with everything from pirates and jewelry-making to sports fans and rap geniuses. Once you're ready to enroll head over to classes.ku.edu for more info.
1. ASTR 394: Quest for Extraterrestrial Life
You don't have to be Star Lord to search for life in the universe beyond the earth. Explore the astronomical conditions under which life might form and discover methods of searching for extraterrestrial life. Prerequisite: An introductory course in biology, astronomy or geology.
Satisfies Goal 1 Outcome 1 in the KU Core.
2. ART 132: Metalsmithing jewelry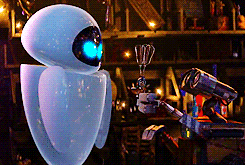 Start making a dent in those DIY Pinterest boards. This course is open to all university students, specifically those with limited or no previous experience. Study the field of jewelry and metalsmithing with an emphasis on the tools, processes, and techniques used in the design and creation of objects from a variety of metals.
Satisfies Goal 3 Arts and Humanities in the KU Core.
3. PHIL 150: Kinds of Minds
We know humans have minds, but does Wall-E? What's the difference between a brain and a mind? How do humans, animals and machines think, process emotion or make decisions? And what are the moral and philosophical implications of it all? In this course, you'll ask the tough questions that lead to pondering even more questions.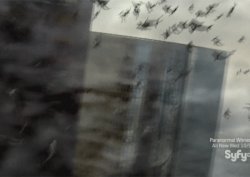 Satisfies Goal 2 Outcome 2 in the KU Core.
4. ATMO 220: Unusual weather
Ok, so you might not learn about Sharknados, but you will learn about unusual weather phenomena such as blizzards, hurricanes, tornadoes, and chinooks.
Satisfies Goal 1 Outcome 1 & Goal 3 Natural Sciences in the KU Core.
5. HIST 177: Notorious Pirates
Yo ho! Dig deeper into the pirate life, investigating the economic, military, political, and social histories of piracy and its implications on labor relations and international law.
Satisfies Goal 1 Outcome 1 in the KU Core
6. ENGL 203: Sports Fanatics and Hooligans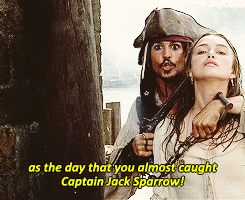 When does a "fan" become a "fanatic?" What unspoken rules govern the "ultimate fan?" By examining popular sports literature like Friday Night Lights, Fever Pitch & The Comeback Season, students will discuss how factors like race, class, gender and sexuality come into play off the field and in the stands.
Satisfies Goal 1 Outcome 1, Goal 2 Outcome & Goal 3 Arts and Humanities in the KU Core
7. REL 177: Apocalypse
Is doomsday coming? Address current issues in religious studies, specifically the end of the world or the Apocalypse. This course is designed for first-time freshman to meet the critical thinking outcome.
8. DANC 490: Flamenco Dance Technique
Expand your dance moves beyond the Carlton. Using the basic compas (rhythmic structures) of Flamenco, students will explore the different components of flamenco dance technique including floreo (spiraling fingers), palmas (rhythmic hand-clapping) and zapateado (footwork).
You might also like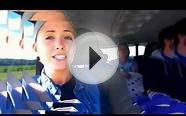 Ku college life road trip to yl work week 2013 music video 2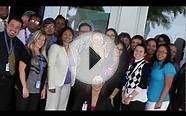 KU College of Advanced Technology 1 yr Anniversary video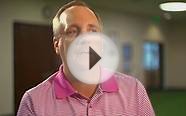 KU - College of golf - Women in Golf (Clean)
University of Kansas Jayhawks "Black with Chrome KU Jayhawk Emblem" NCAA College Sports Metal Trailer Hitch Cover Fits 2 Inch Auto Car Truck Receiver


Automotive Parts and Accessories (Elektroplate)




Solid chrome plated finish, all metal construction, no plastic or soft pewter parts
Fits standard 2 trailer hitch receivers, - requires hitch pin that is NOT included
Front plate is 5x3-1/2 inches with a chrome plated solid metal logo
Wonderful gift item for your favorite college graduate, alumni or NCAA college sports fan
Brand new, top quality, officially licensed NCAA college sports team product - Made in America
Kansas Jayhawks Rock Chalk KU University Large College Flag


Sports (College Flags and Banners Co.)




3 x5 in Size with two Metal Grommets for attaching to your Flagpole
Made of Polyester with Quadruple-Stitched Flyends for Durability
College Logos viewable on Both Sides (Opposite side is a reverse image)
Perfect for your Home Flagpole, Tailgating, or Wall Decoration
Officially Licensed and Approved by University of Kansas
University of Kansas Drawstring Bag Backpack KU Jayhawks Logo Official College Logo Drawstring Bags - For School Beach Gym


Sports (Broad Bay)




Microfiber Secure Zippered Front Compartment
Super Strong Stretchable Mesh Main Compartment
Reinforced Grommets & Oversized Drawstring Cord for Comfort
Broad Bay Highest Quality since 1989 - Immediate Shipping - Satisfaction Guaranteed
A TOP Unique Gift Idea! 100% Satisfaction Guaranteed!

University of Kansas Diaper Bag Official NCAA College Logo Deluxe KU Jayhawks Lo


Baby Product (Broad Bay)




Feature Loaded -Lots of Pockets and Organizers, Adjustable Shoulder Strap,
Super Strong 600 Denier Fabric Exterior - Fully Lined and Padded
Great as a Stylish Travel Bag When Baby is Older.
Broad Bay Highest Quality since 1989 - Immediate Shipping - Satisfaction Guaranteed
A Great Baby Shower Gift Idea for New Dad or New Mom!

NCAA Kansas Jayhawks Lanyard with Detachable Buckle


Sports (WinCraft)




Made in USA and China
Perfect for the No.1 fan
2 sided imprint
Vibrant Colors
0