College Classes, online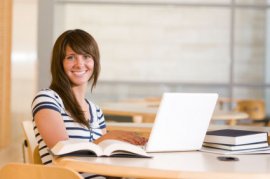 At first Hicks, who financed his own education, could afford the courses. But then his budget got tight. Now he's finishing his four-year degree though online courses at Indiana's Ivy Tech Community College.
"At IUPUI some classes, with fees, are 1, 200 bucks, " says Hicks. "At Ivy Tech, the same class is $400."
Experts say taking online courses at community colleges can have several benefits, including lowering the overall cost of education. But the classes aren't always a silver bullet, they say, and students should do their research before signing up for an online course at another school.
Officials at Ivy Tech, the nation's largest community college system, say they have noticed an uptick in the number of students at four-year colleges such as Indiana University or Purdue University enrolling in their online courses. In the spring of 2013, for example, they had 1, 402 guest students taking online courses from the college, up from 757 the year before.
Ivy Tech President Tom Snyder says the increase is tied to affordability – community college classes tend to be significantly cheaper than their counterparts at four-year colleges. Online courses at a community college also often have small class sizes and can help students fulfill degree requirements when classes at their four-year institutions are full, he says.
The flexibility provided by online courses is also a draw, Snyder says.
Hicks, the Ivy Tech student, says convenience was a big factor in his decision to pursue online learning. Although juggling work and school is difficult, he says taking online classes at both Ivy Tech and his four-year college gave him the freedom to pursue his degree on his own schedule.
Other community colleges are also noticing the transfer trend.
Arizona's Glendale Community College has seen an increase in students taking courses online with the intent to transfer those credits to a state or private university, says Tressa Jumps, the school's director of marketing.
Jumps says many of the guest students at Glendale are taking courses covering subjects they have struggled with in the past or are taking a challenging course over the summer so they can devote more time to it. Taking an online community college course gives them the chance to be in a smaller class, and in the case of Glendale, benefit from free tutoring, she says.
Before students flock to online courses at community colleges, experts suggest students check whether they can indeed transfer their courses and actually save money.
In many parts of the country, due often to pressure from state legislatures, public four-year institutions are adopting agreements with community colleges that allow students to more easily transfer credits between the schools.
But progress has been slow, according to David Baime, senior vice president of government relations and research at the American Association of Community Colleges.
You might also like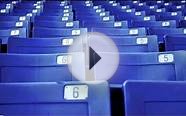 online universities, online classes, online colleges ...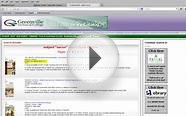 Library Orientation for Online College Skills Classes, Part I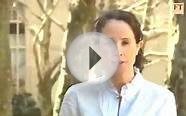 online colleges
Home School


Mobile Application (World Apps)




Home School Education, Resources, Tips, Ideas and Guide.
Home Schooling Q & A, Information, How To and News.
Experts Advice on Home School Teaching.
Parenting Tips on How to raise Children and Home Education.