Degree courses online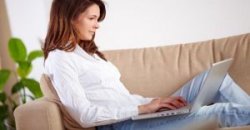 Computer software is used to create various products such as newspapers and Internet advertisements. The skills needed to use the programs that allow professionals to design these types of documents can be learned online. Students can enter a variety of degree programs in desktop publishing and gain the skills needed for a career.
Online education teaches students how to utilize the software and media programs of today's leading industries to create documents for different purposes. Desktop publishing can be learned through a variety of formats. The most popular direction students take to enter this field is through a direct program offered online. Students may also complete programs that combine the skills of desktop publishing into another career like graphic design. Direct programs are offered to students at the certificate level and inside an associate's or bachelor's degree program. No graduate training opportunities currently exist in desktop publishing. Students can pursue a graduate degree in related areas like graphic communication where they learn to use their abilities in fields such as marketing and public relations.
Online courses teach students how to utilize the latest computer software to design, edit, and write for print and web based publications. Programs are set up to help students develop a portfolio of their work to show potential employers. Courses that may be incorporated into a degree program include:
*Illustration
Many schools will explore how to use Adobe Illustrator. This computer software is used to generate and change shapes, lines, textures, and words. Understanding how to use this program is essential inside the professional workplace.
*Digital Imaging
The industry constantly incorporates images into page layouts and web publishing. Students learn how to make and edit images using the industry's top software program Adobe Photoshop. The technical and procedural aspects of using this program train students how to successfully manipulate images.
*Printing Technology
The process of preparing documents for print is discussed so students understand how to correct mistakes that are seen on paper. Graphic preparation, platemaking, and layout are all course topics that prepare students for work.
*Layout and Design
This aspect of the industry is extremely important for professionals in the newspaper, advertising, and magazine business. Layout and design is explored through its many elements to produce a product that is aesthetically pleasing. Typography, image placement, and color are course subjects examined.
You might also like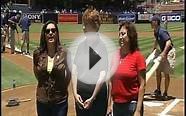 YMCA Childcare Resource Service: Provider Appreciation Day ...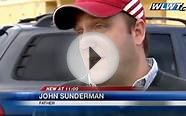 Resources available to choose safe day care for children
Caregiver Resource: Adult Day Care Centers
Tosbuy Mesh Slip on Water Shoes for Man(eu41,gray)


Shoes




Imported
Rubber sole
Open mesh on upper
lightweight and flexible
fabric upper
Aircool Men's Genuine leather Traveling Visiting Tour Journey Outdoor Shoes Light-brown Size 11


Shoes




Leather
Imported
Manmade sole
Flexible lightweight upper
Breathable mesh lining