Online courses for College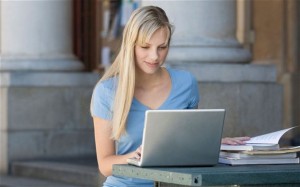 Taking online courses for college credits is becoming a popular and easy way for many adults to continue their education. Most universities and colleges offer online courses for enrolled students now, and this makes it much easier for students who don't live close to the university or students who work inconvenient hours to take classes. In addition to the availability of online courses, the variety of online courses is widening every year.
Online courses are similar to traditional classes in that they have similar elements. For example, many online classes feature lectures. There are assignments that the student turns in electronically. Like any class, there are exams. While certain classes are available at certain times, it is not a requirement to be present during these times and the lecture can be viewed later at your convenience.
Some online courses are available to enrolled students of a college or university. Some are available to students of a college that is primarily online, and others are available for free to anyone who would like to learn. There are some colleges and . Ellis University, American InterContinental University-Online, Walden University, Taft University System, Northcentral University, Remington College, and Aspen University are some examples of this.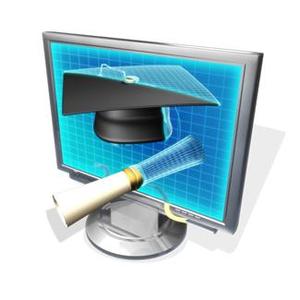 There are some websites online who offer free courses for anyone who would like to learn. Some websites give you access to free courses from accredited universities such as MIT, Yale, and Harvard while others offer their own material. Other websites, such as Udemy, offer a wide variety of courses to students for a one-time fee.
Just like any other method of learning, taking college classes online can have its pros and cons. One benefit of taking courses online is that it generally saves money. Typically, tuition at these universities is cheaper than traditional brick and mortar schools. In addition, students also save on parking, gas, and housing. Another benefit is the flexibility. This is a huge benefit for parents or people who work odd hours. When you take an online class, you are able to take the class when your schedule permits. Telecommuting is another benefit for many people who cannot relocate to take college classes and find it very easy to just learn from a computer. In addition, online courses generally offer flexible pacing for students. This makes taking online courses easy for people who like to go at their own pace.
There are cons to taking online courses. For example, online coursework can have limited contact with the instructor. With these classes, it is not possible ask a question in class or visit a professor during office hours. Some people find that they do not like the limited social interaction of online classes. Many students find that they benefit from the social classroom setting where they get to interact with other students. Another con is the self-discipline that it requires. Some students could find this aspect challenging, because the responsibility to take and complete and online course is entirely up to the student. Since taking online courses requires a computer and an internet connection, this might be a limitation to some who are not tech savvy or who do not have a reliable computer.
You might also like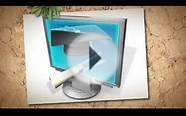 college.mp4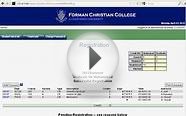 How to Register Online for courses at Forman Christian College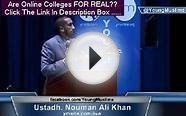 Online college courses