Early Childhood Education materials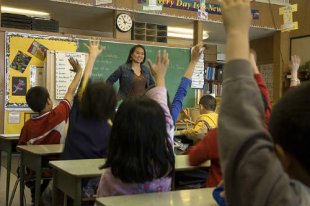 The first years of our lives are a formative period that can lay the foundation for our growth into adulthood, emotionally, physically, and intellectually. A degree in Early Childhood Education prepares you with the skills necessary to help cultivate healthy growth in children, shaping their lives and the communities that they live in for the better. For practitioners of these incredibly important tasks, it should come as no surprise that there are dozens of highly sought after and rewarding career opportunities. Much like with the potential of these young minds, the sky is truly the limit with a degree in Early Childhood Education, with diverse career opportunities ranging from education to social work.
1. Preschool Teacher
Early childhood brings on several major developmental changes in children. In these early stages, the challenges that children face are quite distinct from the challenges faced by children in kindergarten and beyond. Preschool teachers need to understand how children develop in order to plan activities in a creative environment to help cultivate a secure, safe, and nurturing environment.
An entry level position usually entails starting as an assistant teacher, or teacher's aide, while working under the close supervision of an experienced mentor. Preschool teachers can find positions in a number of organizations, including child care centers, public and private schools, and industry care centers. Because there's a great deal of diversity between these types of positions, what's expected of a preschool teacher varies widely.
Of course, that also means there's an equal degree of variance for advancement opportunities and compensation. The median salary for preschool teachers is $27, 000, with the highest earners making closer to $48, 000. Educational requirements vary state to state, ranging from a high school diploma and a certification to a four year degree. Most notably, employment outlook for preschool teachers projected to increase by as much as 17% over the next decade, which is much faster growth than most other occupations, making this one of the most accessible career options for someone with an education in Early Childhood Development.
2. Childcare Center Director
Those who direct childcare centers are responsible for the day-to-day operations of a daycare, preschool, or other childcare center. These experienced educators personally train and supervise the staff responsible for the care of children, set objectives and standards for their organization, and work to maintain strong relationships with parents. They also deal with many of the day to day administrative tasks of running a care center, like record keeping, career counseling, and evaluation of staff.
More importantly, childcare center directors take an active role in working with teachers to improve curriculum standards, prepare budgets, develop programs to help children succeed, and monitor the progress teachers and students alike. In essence, childcare center directors are responsible for every aspect of the center's program, from daily education to the long term objectives of the organization.
You might also like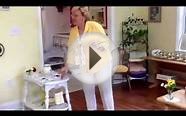 Sensorial Materials: Early Childhood Education at ...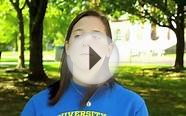 Early Childhood Education
Sentence Building: An early literacy resource that provides for an endless variety of reading and grammar games!


Toy (Key Education Publishing)




Includes grammatically color-coded cards (55 word, 4 punctuation and 27 photo cards)
Game ideas, sample sentences and teaching suggestions
Tailor activities to different learning levels
Supports NCTE and NAEYC standards